Inmate Education & Entertainment
ICS Corrections,Inc. provides a consultative approach to developing a tablet program that works for your facility. We have the expertise to bring the right content and economic model to meet the needs of each facility we serve.

Depending on your Correctional Facility's needs and the tablet solution provided, optional products and capabilities shown below may be available.
Tablets
Education - meaningful access to education and self-improvement tools
ITS & Video - ability to initiate phone calls or video visitation sessions
Entertainment - extensive offering of games, movies and music
Commissary Ordering
Inmate Messenger - E-mail, Picture mail, Forms/Grievances and SMS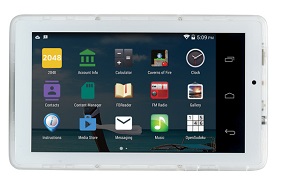 MP3 Players
The MP3 players are built for security, with clear components, no moving or removable parts, and no recording devices, microphones or speakers.
They are pre-loaded with a catalog of millions of song titles, so inmates can spend endless hours searching for music without tethering to a kiosk.